Trust
A word that defines our firm belief in the reliability, ability and strength of someone or something; it is also the one thing we depend on as a human species. We may not think of it much, but we as humans use trust every day. From relying on others to purchasing a product at a store, we trust that such confidence placed on that person or thing would be met. But where do we draw the line on trust? What is needed for us to trust someone or something?   A new form of technology has emerged in today's world. It is a technology where we may no longer need to worry about trusting someone or something, rather, trusting the system itself. This form of "decentralized trust" is known as blockchain technology.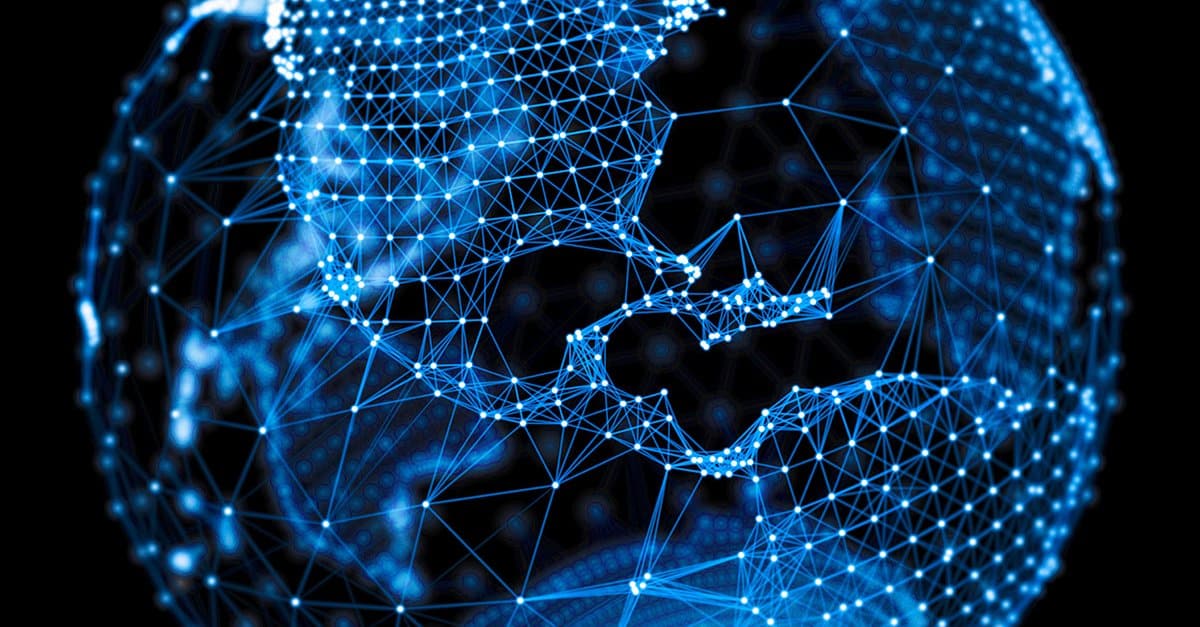 What is Blockchain?
This technology can be explained in various ways. The easiest way to think of blockchain is that of an online ledger where assets and transactions are in a registry. It is peer-to-peer network done by computers where transaction history can be stored in blocks of data. The system essentially uses complex mathematical functions (cryptography) to create and hold bundles of records known as blocks in chronological order. With each additional transaction made to specific record (block), a new one forms and is linked to the previous block, hence, blockchain. This system presents a more secure and definitive way of storing records because it can easily detect if a record/block has been tampered with.
Blockchain Technology Now
Blockchain is still in its early stages. The most common form of it can be seen with the rise of cryptocurrency (i.e. Bitcoin and Ethereum). However this is just one market where blockchain's potential is being used. Other markets using this technology include banking, law, diamond supply, medical record keeping, and shipping. Maersk, the largest shipping company, is testing blockchain to track shipments and coordinate with customs. Airbus, a leading aircraft manufacturer, is using blockchain to monitor parts that make a plane. Other organizations such as Accenture, Microsoft and the United Nations are collaborating in hopes to build a blockchain for digital identity-a solution that can help refugees that lack social documents. What about the food industry? Blockchain is being used there too.
The story of Walmart
First shared by Robert Hackett of Fortune magazine, the story begins late in 2016, where Frank Yiannas decided to try an experiment. Yiannas is Walmart's vice president of food safety. One day, he walked into a Walmart near their headquarters and picked up a package of sliced mangoes. With this package, he gave his team a mission and timed them to see how long it would take for them to find out where the mangoes came from. It took the team six days, 18 hours and 26 minutes to complete their mission.
Knowing that there should be a better way of tracing food, Yiannas partnered up IBM for a trial run on a blockchain known as Hyperledger Fabric. Using this, food shipments were recorded and digitally traced beginning from farm to its final arriving at a store. Months later, Yiannas repeats his experiment using the blockchain demo. Using his computer, he enters a six digit "lot" number and instantly pulls up the sliced mangoes' history. He can see where and when the mangoes where harvested, heat-treated, imported, shipped, passed through customs, stored, and finally arrived at a Walmart store. All of this information, presented to Yiannas, in seconds. After first reading this story, I found myself really understanding how this technology can benefit everyone as a whole.
Benefits of Blockchain in our Food Supply
For Businesses
Speed and flexibility
With a quicker response time, businesses can see in real-time where their products are currently in the supply chain. Business can now track and adjust to any potential changes such as inventory or distribution issues.
Prevent the spread of food borne illnesses
According to the Centers of Disease Control and Prevention (CDC), each year it is estimated that 48 million people get sick from a food borne illness, 128,000 are hospitalized, and 3,000 die. Though many of these illnesses are caused by human contact, businesses have a vital role in preventing it. With the ability to track and record their products, companies can respond quicker and more efficiently to any major potential food outbreak using blockchain. They can track the outbreak to its source and trace the products that came from that farm or region. This technology in a sense, can save lives.
Food waste
With the ability to know and remove any potentially harmful food items, companies can save some money by avoiding the disposal of similar food items that are not contaminated or at risk. Because this technology tells the product's "life story," companies can use this information to see whether or not they need to reduce or increase certain items to increase sales and prevent food waste.
For Consumers
Transparency
This can be a benefit to both business and consumers. The ability to know truly where your food has come from can not only provide better education to the consumer, but also potentially create more trust and loyalty with certain businesses. Now a consumer can see whether that local tomato is truly "local."
Immutability
Knowing that transactions cannot be altered or deleted, consumers can have the up most confidence in the blockchain's system and its reported product.
Limitations and Risks for Blockchain
Decentralization not consumer and business friendly
Consumers are not going to want to create a new server or potentially download an application for every product they may need to buy. Businesses may have to duplicate their work using specialized departments and may have trouble regulating what is shared with the public.
Compliance
Current regulations set on companies may be broken if moved to a blockchain system
Lack of monetary incentive
Currently, blockchain platform users and creators are rewarded for mining and creating new cryptocurrency. Using blockchain technology for the food system may not provide the same monetary incentive for people who run or own it. As they say, money makes the world go round.
Outsourcing
It is unclear how much it may be to run a blockchain system but no matter the case, companies will most likely have to outsource this technology and hire companies like IBM, google or Amazon to run it.
Government
In order for blockchain to be successful in our food system, government needs to buy in. Currently, our government doesn't support decentralized platforms like Bitcoin. However, if it can enforce companies to use this technology for good, it can be a win-win for everyone.
Final Thought
America has one of, if not, the best food supply system in the world. But why be complacent? As things such as technology keep evolving, so too must the systems that depend on it. There is major food movement in our country today. People want to know where their food comes from and whether or not it is healthy and safe to eat. Our food supply system can help bridge this concern with more transparency and overall, trust. This new technology will surely face challenges. But just imagine, a world in which we as consumers will no longer need to take businesses word for things, but rather, blockchain technology itself.
Resources: